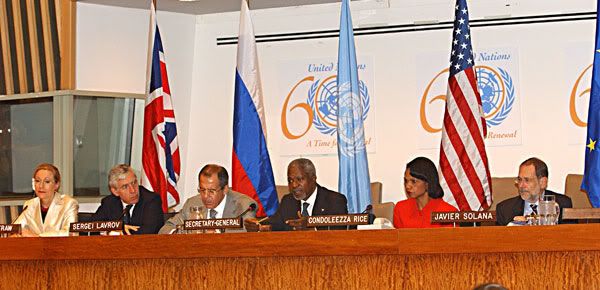 Notice anything unusual about this pic? Click the image to enlarge.

The goal of this meeting of the Quartet is the creation of a Palestinian state along side Israel in order to reach agreements on the West Bank and Jerusalem and the Temple Mount. In other words, the meeting was held in order to bring a time of peace to Israel. And, according to the Bible, it could well be the false peace of prophecy (Daniel 9:27, Revelation 13:18).

Picture courtesty of the U.S. Department of State.